Fear and Loathing in Lost Wages
Stop us if you've heard this one: you're still using manual processes to manage tasks like payroll processing and timekeeping, and the next thing you know you have an employee who is disputing their wages. You try to find their timekeeping records in all of the mountains of paperwork you're managing, but you can't scrounge up one shred of paper that proves you paid that employee the correct amount. So guess what? You may now be in violation of the labor law. You're suffering from fear and loathing in lost wages and it's enough to make anyone feel like they've booked a first-class ticket to bat country.
But you don't have to feel like Johnny Depp's character, Raoul Duke, in Fear and Loathing in Las Vegas…you can eliminate the manual, inaccurate processes once and for all with a unified workforce management platform. A unified time tracking solution will make your fear and loathing in lost wages melt away.
Take it From Me, There's Nothing Like a Job Well Done
There's nothing like the satisfaction of knowing time is being tracked correctly, employees are being paid accurately, and all of the data is stored securely. It's cause to pat yourself on the back for a job well done.
There's also nothing worse than realizing a mistake has been made, especially a costly one. Take for example the recent Walt Disney Resorts debacle. Disney was ordered to pay 3.8 million dollars in back wages owed to their employees due to minimum wage, overtime, and timekeeping violations.
Disney's multi-million dollar mistake came down to two issues: 1) Timekeeping mistakes and
2) Lack of record retention.
There's No Sympathy for the Devil
While Disney may not have intentionally underpaid their employees, their lack of timekeeping records creates an assumption of guilt. Meaning, if an employer doesn't have the records to prove a violation didn't occur, they will more than likely be found guilty of violating labor laws.
Disney's multi-million dollar mistake came down to two issues: 1) Timekeeping mistakes and 2) Lack of record retention
.
Even though the updated
Federal Overtime Rule
is still pending an outcome in Federal Court, it is still crucial for employers to maintain compliance with labor laws. It's always better to be safe than sorry and the Department of Labor (DOL) has continued to crack down on violations by increasing fines.
With so many laws and rules to keep up with, manual processes that worked great in the beginning have lost their luster. Change can be a good thing, especially if it lifts the burden of having to worry about underpaying employees or losing track of important records and paperwork.
Let's Get Down to Brass Tacks: Three Ways You Can Avoid Lost Wages
Like Johnny Depp's character in Fear and Loathing in Las Vegas says, "Every now and then you run up on one of those days when everything's in vain…" There are going to be days where things are going to happen and you have to ask yourself this one question: Are you prepared? I think we can all agree there's a major lesson to be learned from Disney's mistake. Well, technically three:
Enact or update your timekeeping policies - make sure you have policies in place that clearly state when employees should clock in and clock out. Don't forget any pre-shift and post-shift activities, such as preparing workstations.
Enforce your policies - make sure all managers and employees are properly trained on company policies and make sure to update printed or online employee handbooks.
Enlist the help of timekeeping technology - it's OK to ask for help, and a timekeeping solution that automatically tracks time and retains employee records is the way to get the job done. You'll save valuable time during your workday and you'll be better prepared for a labor dispute.
By ditching the manual timekeeping and utilizing an automated solution, you'll be on the fast track to accurate time tracking, employee pay, and record retention in no time!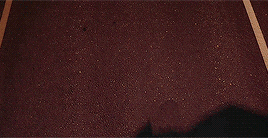 Love What You Just Read?
Subscribe to our Awesome Blog.
[pardot-form height="250″ id="455″ title="Subscribe to Blog"]